new land
immersive experience
2021
Project Type
Immersive experience
Location
Oasis Immersion, Montreal, Canada
Role
Concept, Visual production
Duration
5'45
3D scanning
scanSolution3D
Tools
Notch, Unreal Engine 4
Recap, Cloudcompare, Meshlab
Music
Jonathan Fitas
Photos
C. Pomerleau Gridspace Studio
Oasis Immersion
Video shooting
Jean-Philippe Dagenais
New Land,
fragment of
Artificial Visions
cycle, is a contemplative audiovisual immersive experience that propose a reflection on our environment and the way we perceive reality.
The visuals are a variation of the
video clip INGENUOUS
and the experience proposes smooth movements in imaginary landscapes formed by points and geometrical forms. A first darker part refers to scientific codes and illustrates the mathematical analysis of nature through trees.
In a second lighter part, we see the interpretation of the data and the presentation of imaginary places being reconstructed through the eye of the machine.
The experience was designed for video projection on large surfaces and was originally created for OASIS Immersion Montreal (oct 2021- april 2022), a permanent immersive space located on the first floor of the Palais des congrès, Montréal,a space of more than 2,000 m2. It features inspiring immersive exhibitions based on current trends, people and places, both locally and internationally.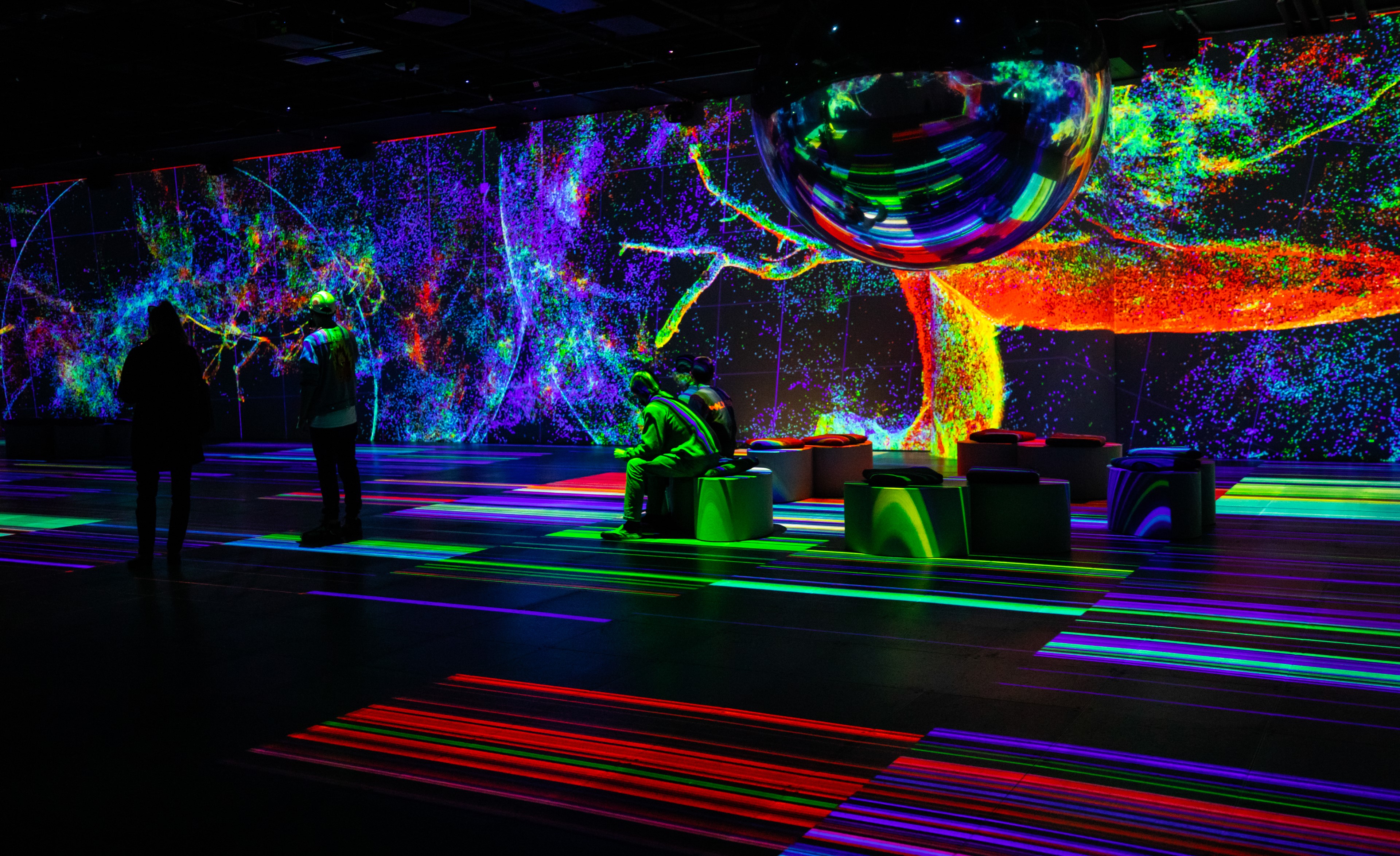 ---
captures
---
process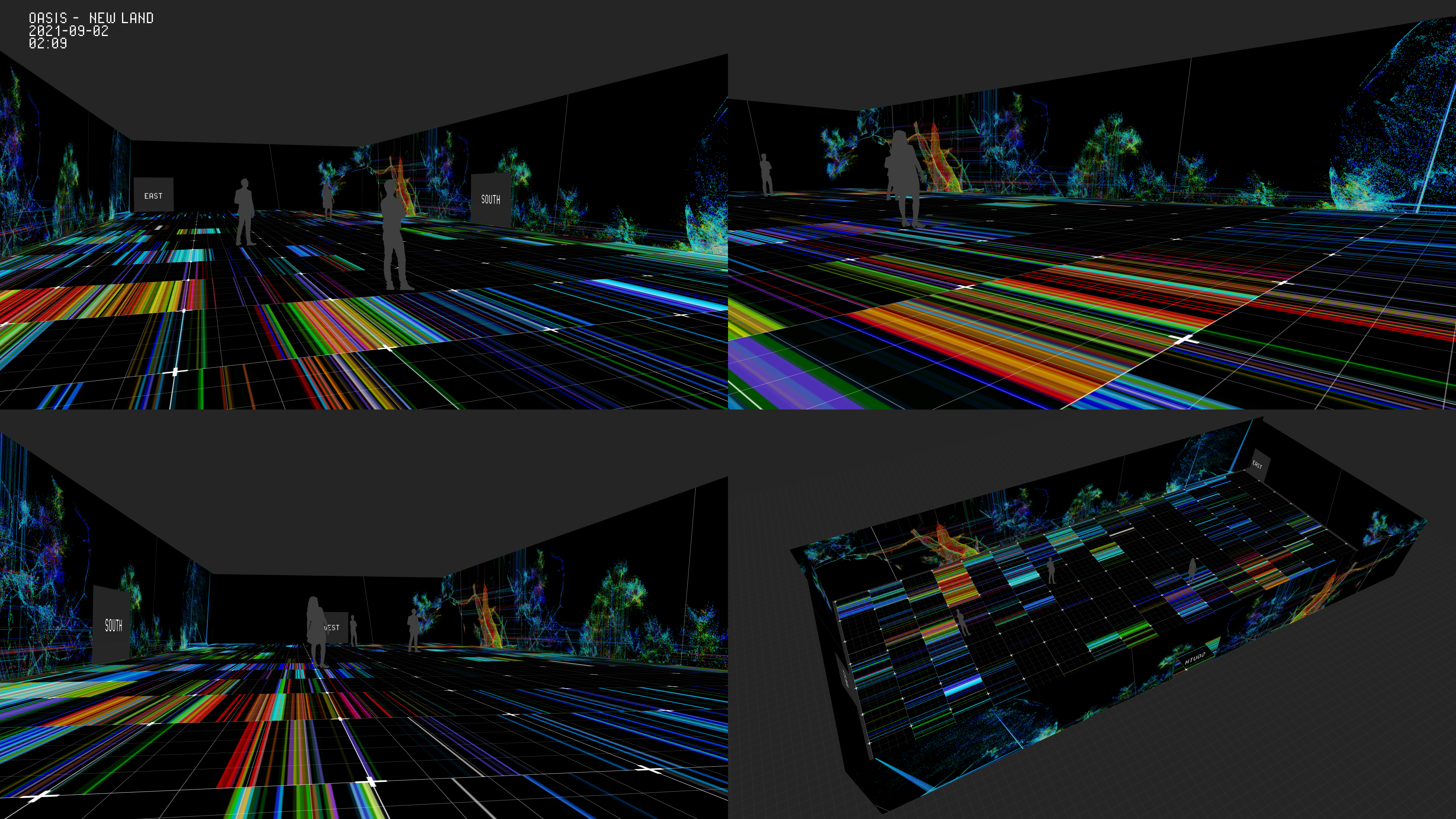 ---