new land
immersive experience
2021
Project Type
Immersive experience
Location
Oasis Immersion, Montreal, Canada
Role
Concept, Visual production
Duration
5'45
3D scanning
scanSolution3D
Tools
Notch, Unreal Engine 4
Recap, Cloudcompare, Meshlab
Music
Jonathan Fitas
Photos
C. Pomerleau Gridspace Studio
Oasis Immersion
Video shooting
Jean-Philippe Dagenais
New Land,
fragment of the
Artificial Visions
cycle, is a contemplative audiovisual immersive experience that propose a reflection on our environment and the way we perceive reality.
These researches present nature through imaginary places and invite the audience to observe the process of analysis and reinterpretation of the natural environment through the use of technology.
The experience is displayed at
OASIS Immersion
(oct 2021- september 2022), a new permanent immersive space located on the first floor of the Palais des congrès, Montréal, in a space of more than 2,000 m2. It features inspiring immersive exhibitions based on current trends, people and places, both locally and internationally.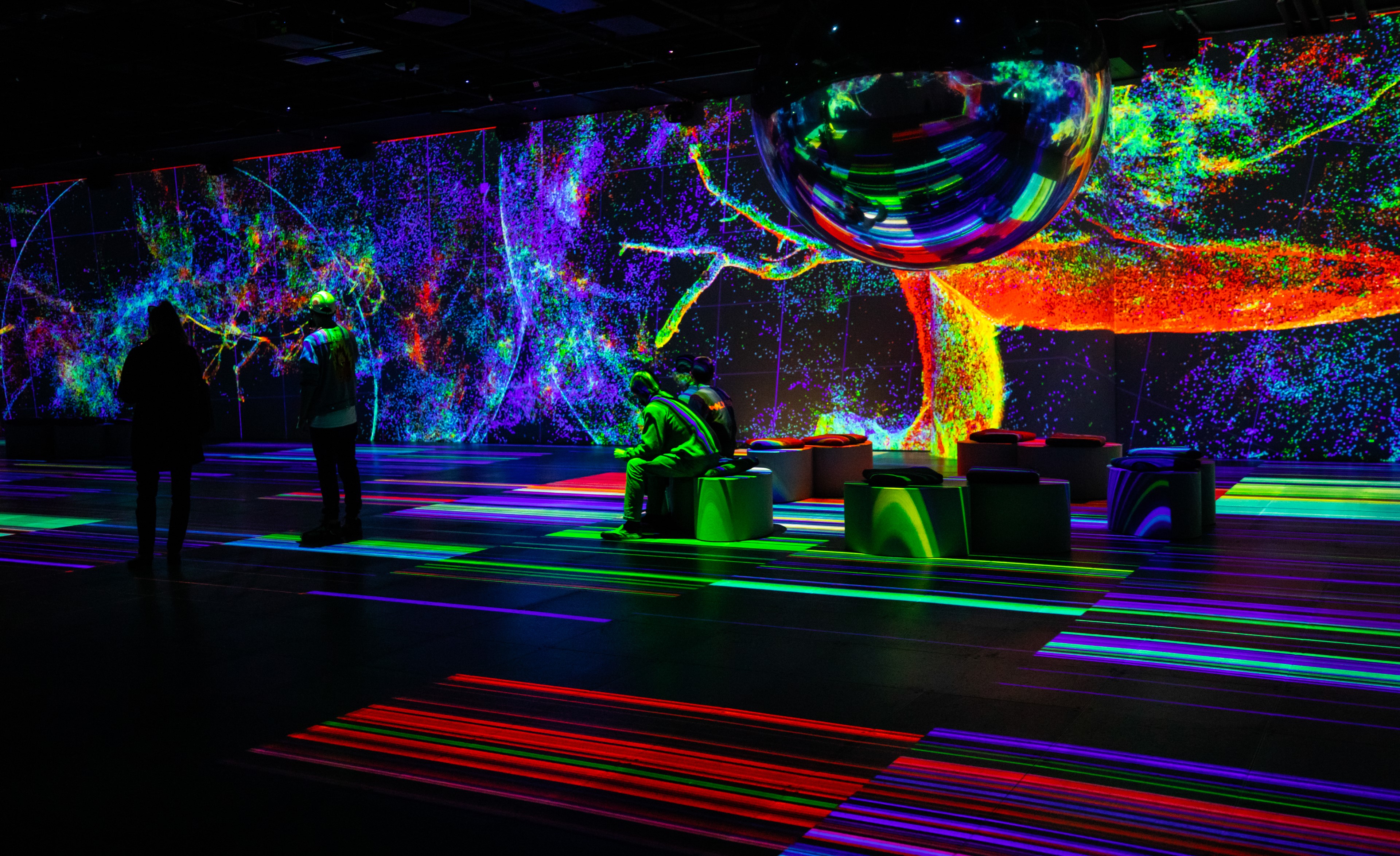 ---
captures
---
process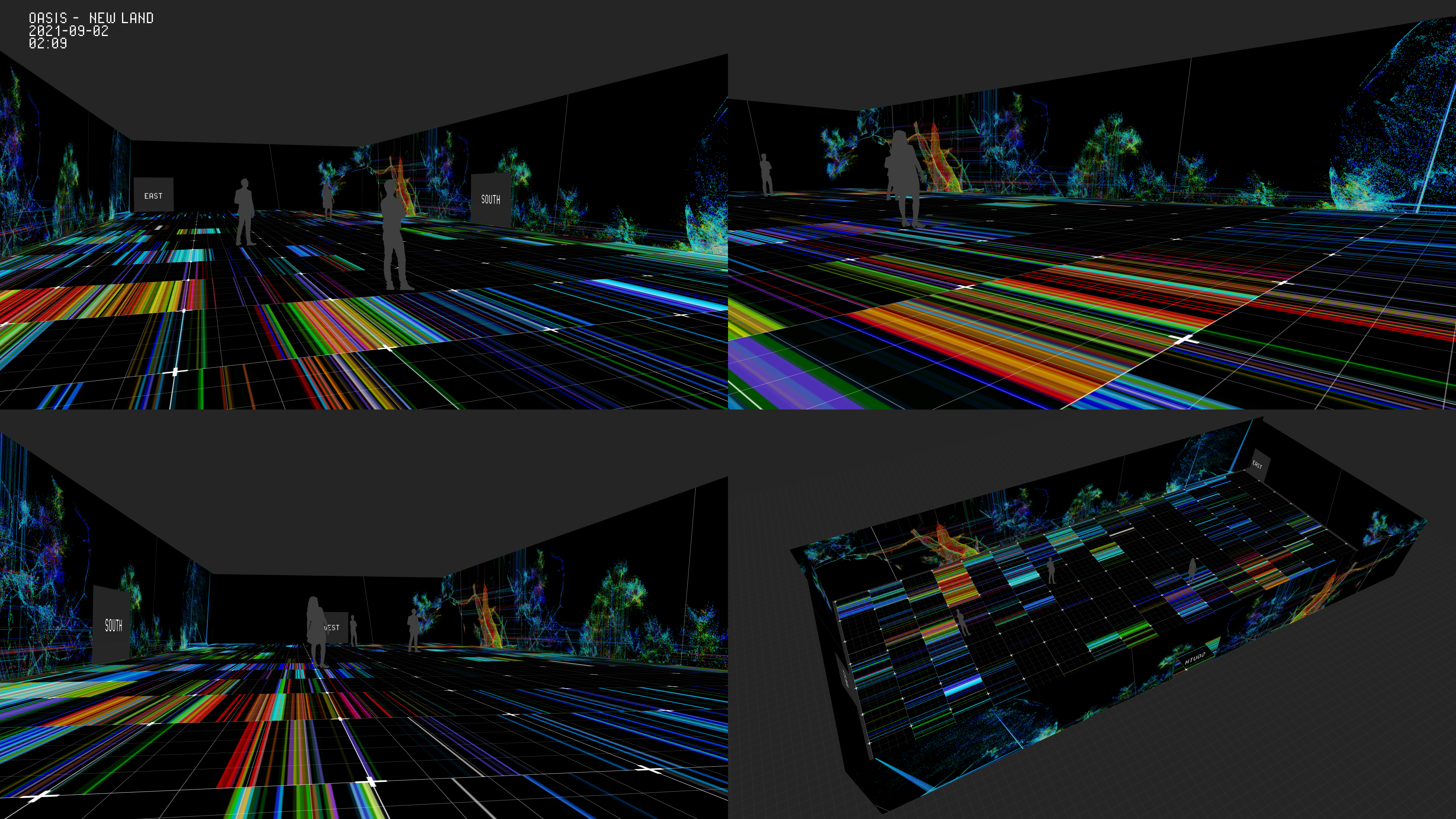 ---