THE GIANTS
Australia's ancient forests
2023
Fall 2021,
GENERAL STRIKE
directors Laurence Billiet and Rachael Antony contacted me about collaborating on their new film project "The Giants".
"THE GIANTS EXPLORES THE INTERWINED FATES OF TREES AND HUMAN IN THIS CINEMATIC PORTRAIT OF ENVIRONMENTAL FOLK HERO AND GAY ICON BOB BROWN WHO TOOK GREEN POLITICS TO THE CENTER OF POWER.

FROM SEEDLING TO FOREST ELDER, WITNESS THE EXTRAORDINARY LIFE OF BOB BROWN INTERTWINED WITH THE STORY OF AUSTRALIA'S ANCIENT TREES."


My participation in this project was to create multiple contemplative or informative sequences to illustrate different behaviors of trees (growth, communications, interconnections, protections, water circulations...). The sequences would then be inserted into the documentary among the real sequences in order to propose a new vision of the forest.
Official trailer:
https://youtu.be/OOYYQgzVx70
Official behind the scene:
https://vimeo.com/811122682
(more details on the process below)
---
EXCERPTS COMPILATION
---
captures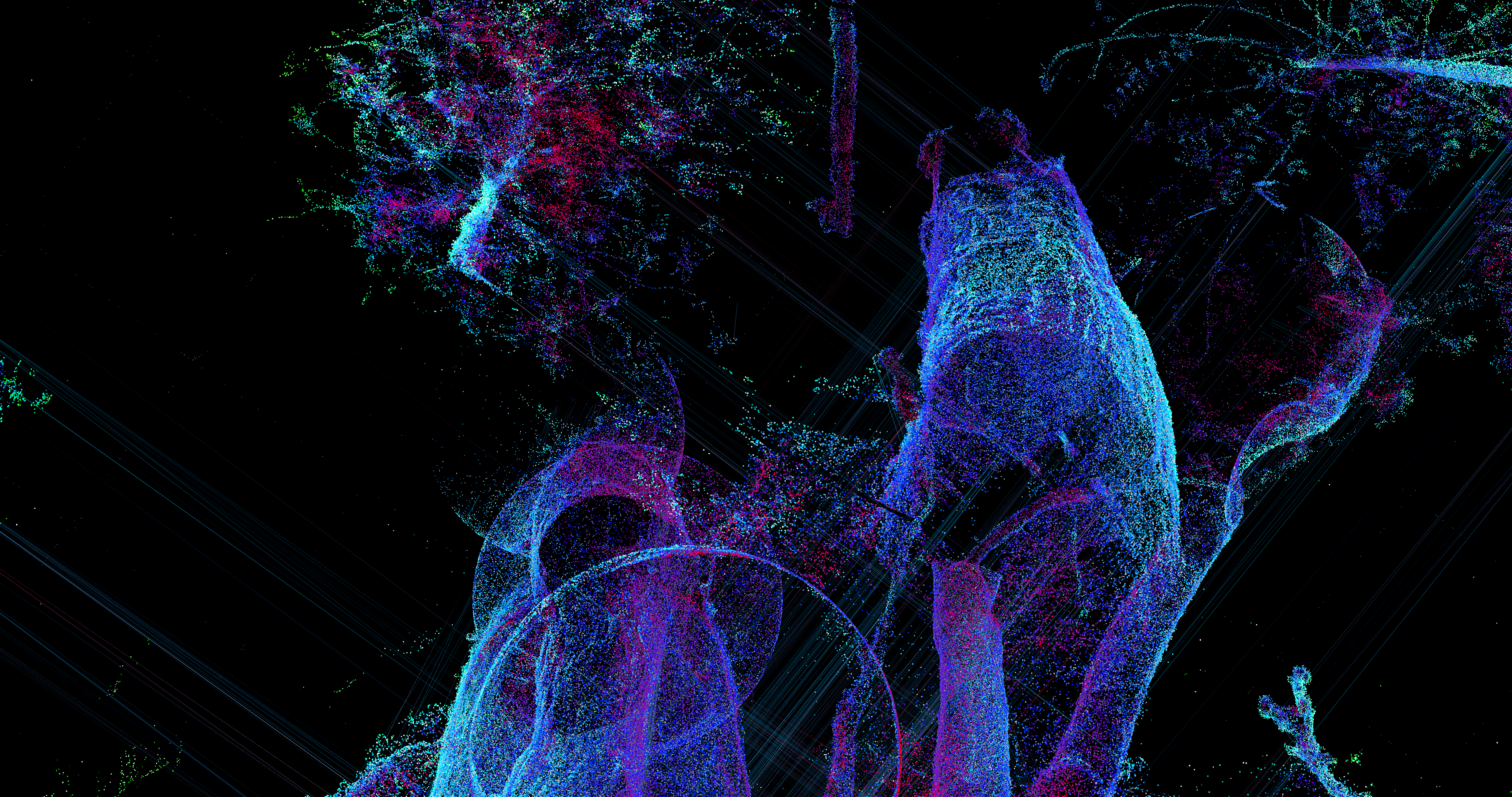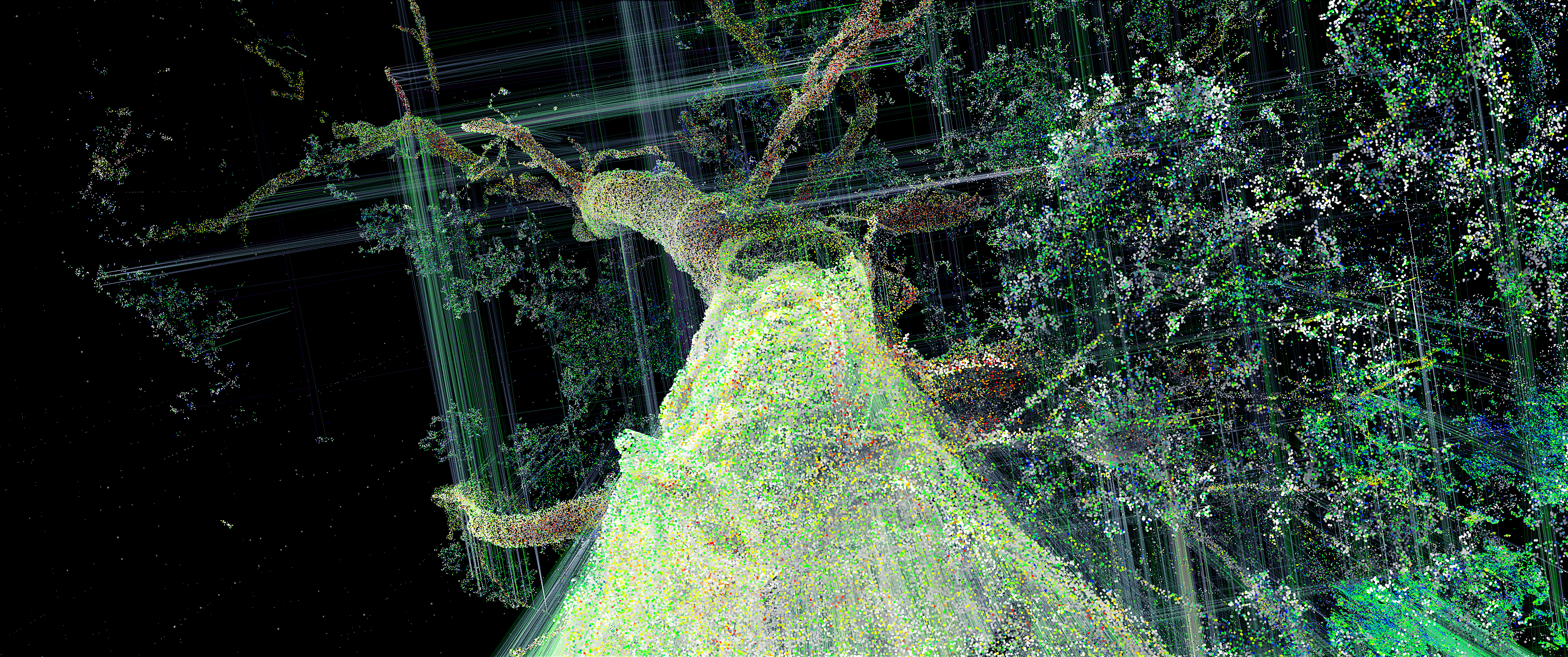 ---
PROCESS
In collaboration with the directors we categorized the different sequences and I created visual scenarios for each behavior or concept to illustrate. We also thought about the atmosphere to give to each place to be consistent with the images captured on location.
In the end I exported about 85 sequences and variations in 4K resolution, to let the team choose the best framing during editing.
For the creation of the sequences, once the point clouds were processed and optimized, I used real-time creation tools like
Notch
and
Unreal Engine
. This way I could experiment visually much faster and keep spontaneity throughout the creation phase.
During the first stages of the conception, we exchanged a lot with Laurence Billiet to talk about the different places captured and their specificities.
I had the chance to work with the University of Tasmania to process the Lidar data captured from the ground or by drone. I also collaborated with the teams on site during the shooting phases to capture images to reconstruct models via photogrammetry.
A lot of experimentation, both technical and visual , processing on point clouds and exchanges with the directors to succeed in finding graphic treatments adapted to the behaviors and associated with the narrative of the film.
---
Process captures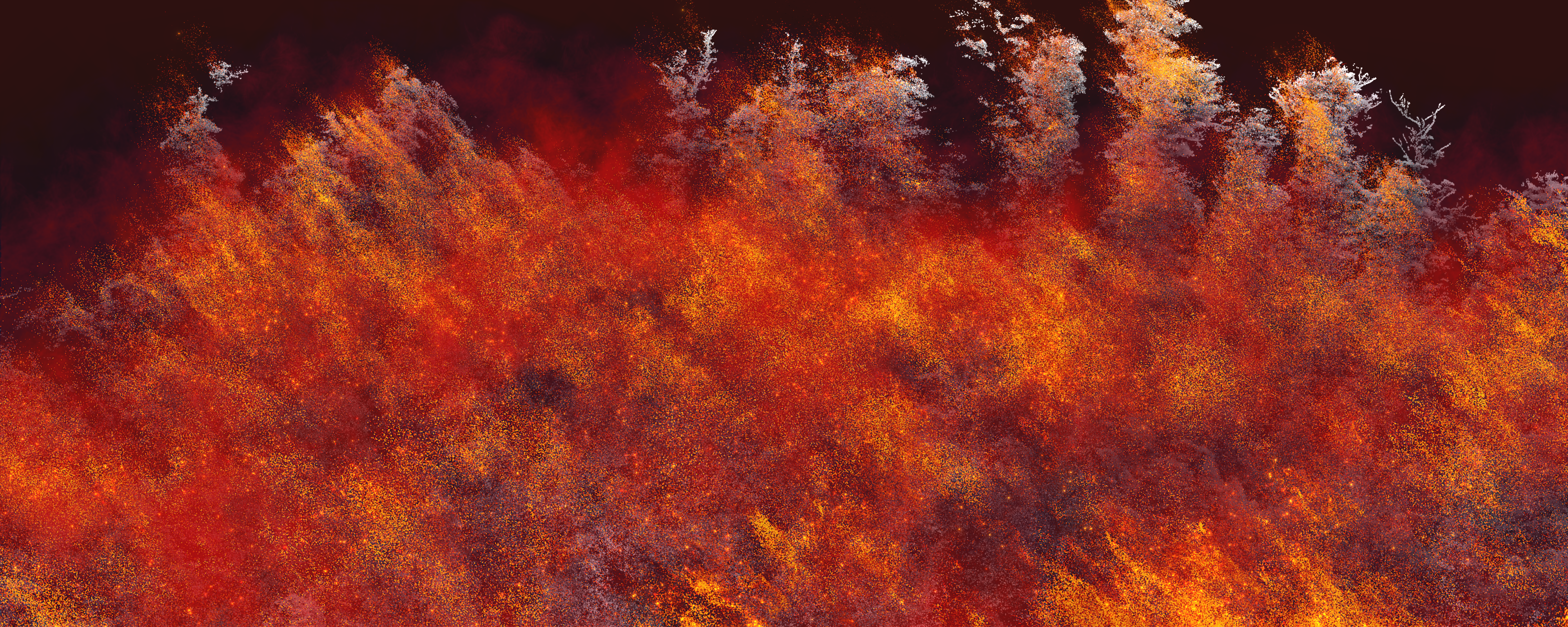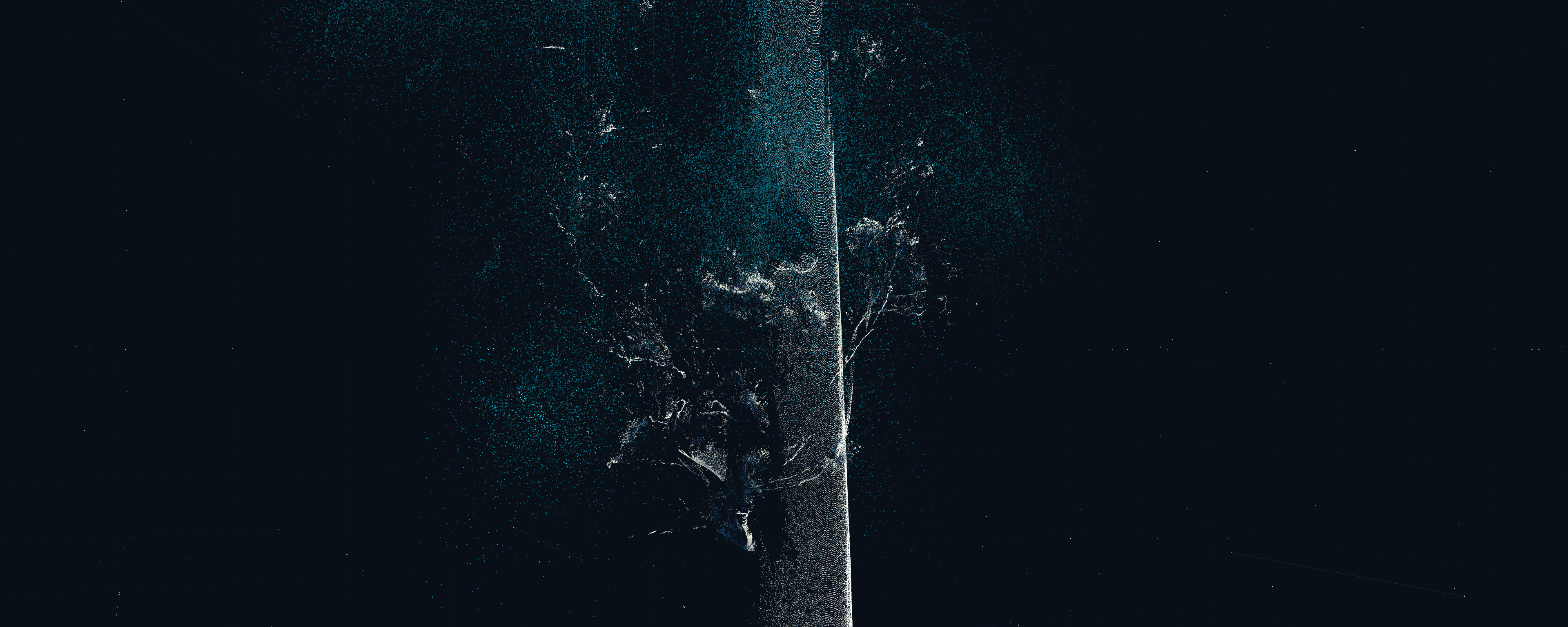 ---