marina kaye
Immersive live experience
2020
I worked with
Dazzle Live
team to produce a sequence for the song "7 billion" pefomed by Marina Kaye during an immersive live experience. Broadcast live, between the video clip and the live show in a surprising location. This atypical place for a concert, usually intended to receive the public, was augmented for the duration of the show with video projected on the walls and a custom lighting setup.
In discussion with the creative studio
Les Vandales
, I created a particle system evolving real time along the track. For the show I recorded the frames at high resolution (9200 x 1200 px) to be projected during the song.
---
Simulation PREVIEWs
---
early visual researches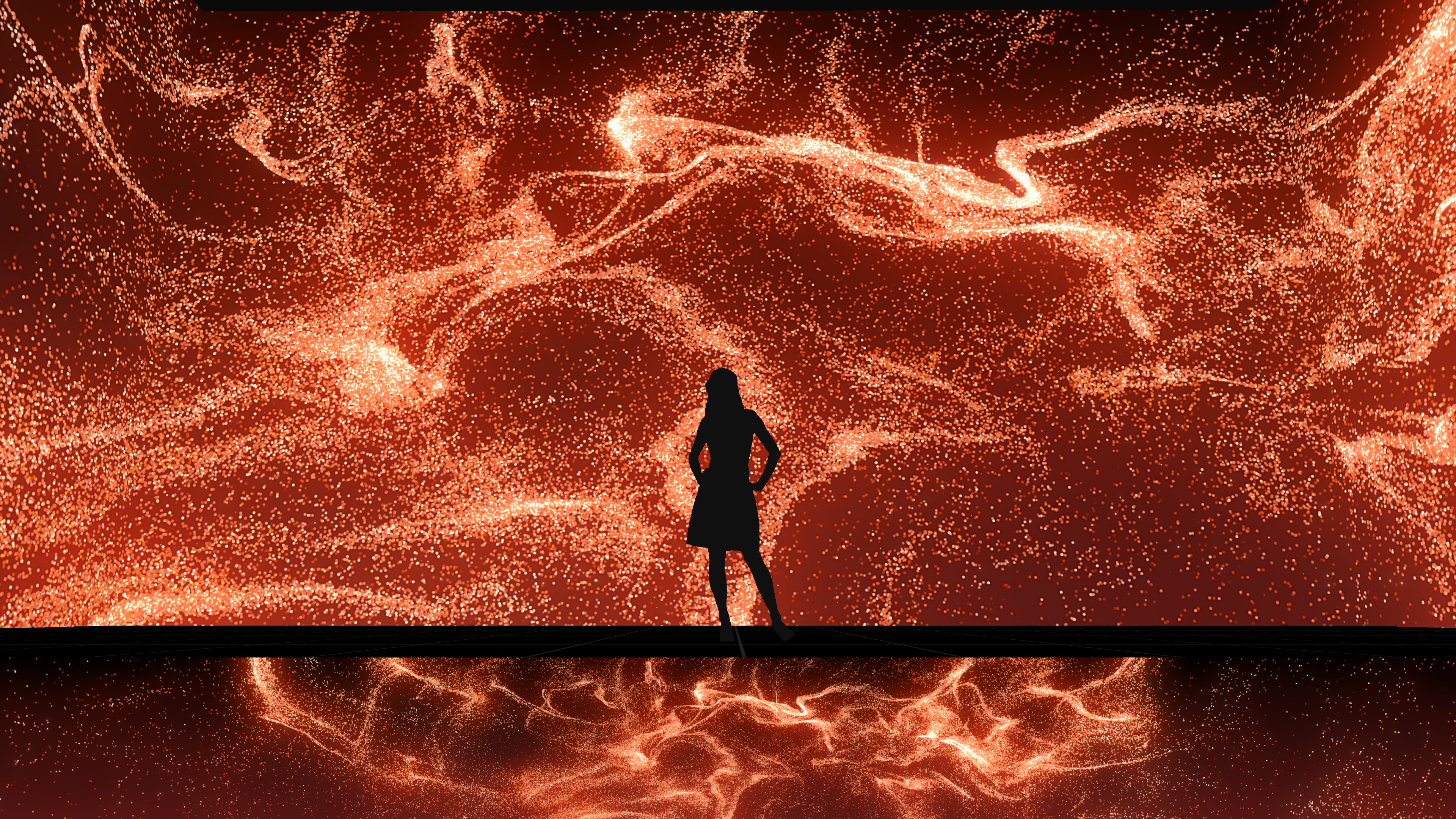 ---